SCHEDULE OF EVENTS
WEDNESDAY FEBRUARY 16, 2022
Arrival: Transfer to Hotel
Check in Hotel / Free Time to Explore
WELCOME MEET AND GREET (CASH BAR)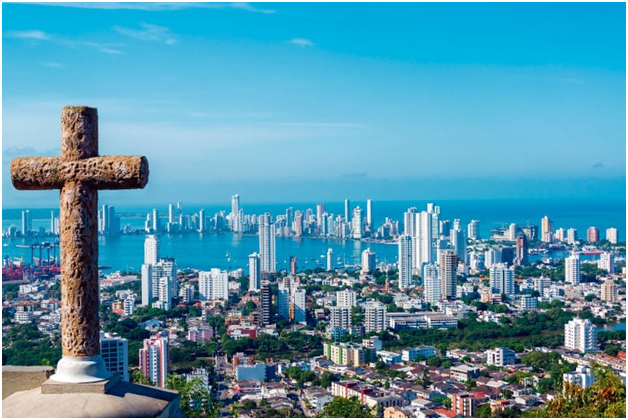 CARTAGENA, COLUMBIA
Cartagena is perched on Colombia's Caribbean coast, has quickly become a must-visit destination in South America. As one of the hottest tourist destinations in South America (1.5 million visitors a year), it is one of the safest places to visit. Cartagena is one of the most picturesque and culturally inspiring cities in the world—known for its colorfully painted streets, historic architecture, and warm weather. Together we will discover the historic walled city, a world heritage site by UNESCO in 1984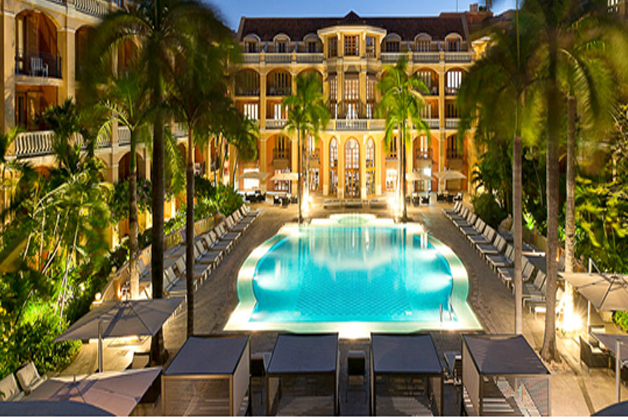 HOTEL ACCOMMODATIONS
Sofitel is an award-winning colonial luxury hotel located I the heart of Cartagena historic center. Originally built as a convent in 1621, the Sofitel Santa Clara is a legendary landmark in the heart of Cartagena's walled city. Transformed into a luxury hotel in 1995, the Sofitel Santa Clara, unique in style, combines the allure of history with local hospitality and the art of French savoir-faire. Mixing Colonial and Republican-style architecture with modern comfort, the hotel features gourmet cuisine, exceptional service, and a world-class spa.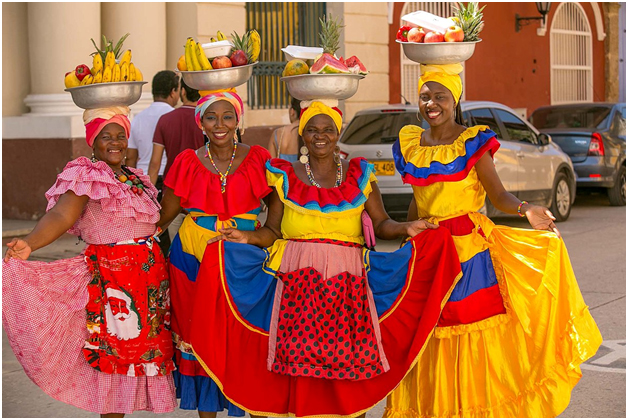 FREE TIME TO EXPLORE
Spend the day at the pool. While you'll find it hard to leave the pool and roof overlooking the vibrant old city, there's much to explore in Colombia's charming historical center. In Cartagena's narrow, color-soaked streets, you'll find some of the best shopping in Colombia. When you're finished deciding between the woven mochila bags that line the city's streets, visit world-renowned shops Casa Chiqui, Artesenias de Colombia, and St. Dom. Enjoy lunch at local favorite La Cevicheria and the best popsicles you've ever had at La Paletería.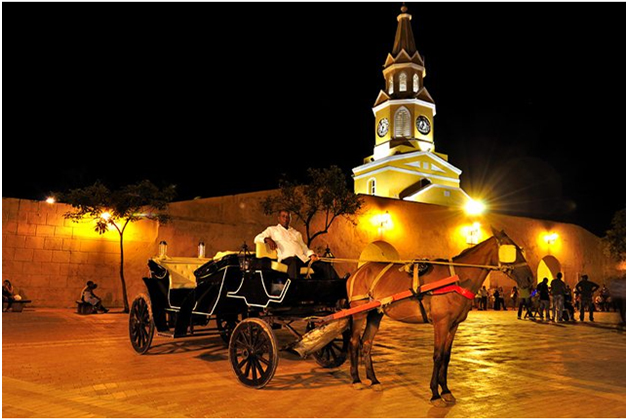 HORSE AND CARRIAGE TOUR
Please meet in the lobby by 4:40pm. Horse and carriages will be line up to depart promptly at 5:00pm. As a group, we will take horse and carriage from the host hotel to explore the wall city. The final drop-off location is Marea Restaurant for waterfront dinner.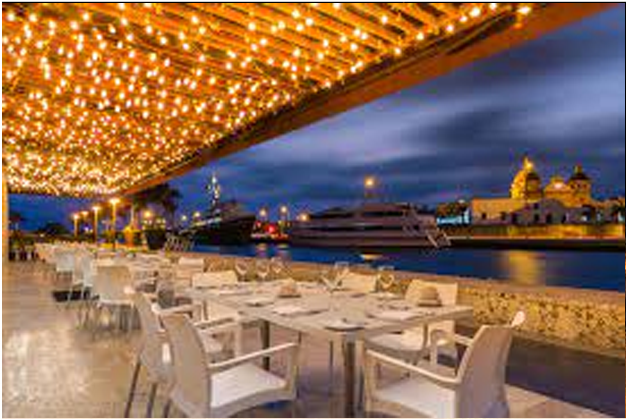 DINNER AT MAREA
This waterfront dining offers some of the most spectacular views available at any restaurant in Cartagena. It has an amazing location with best food and the best service. That's why Marea by Rausch has become one of the premier fine dining spots in the city—perfect for entertaining of romance and excitement in this Caribbean Colombian hotspot. The ambiance of Marea by Rausch is open to the harbor with covered seating the creates the sensation of being on one of the massive boats and pleasure yachts chugging by in the beautiful blue water. Complimenting this view is the lush modern decor with bright colors and blonde woods that, again, make it feel as if you're dining on a luxury houseboat.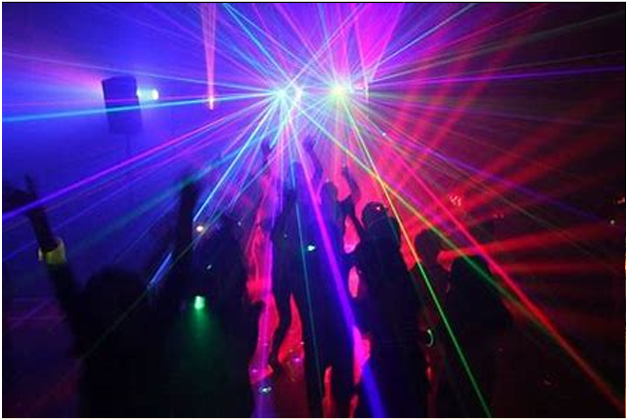 BIRTHDAY PARTY – DJ AND OPEN BAR
Let's get turned-up!!!! It's time to get the party started Columbia style. Private party to Celebrate Kelly's 50th. It is requested that you wear some type of Purple accent with your outfit in honor of the birthday girl for this event. DJ and Open Bar.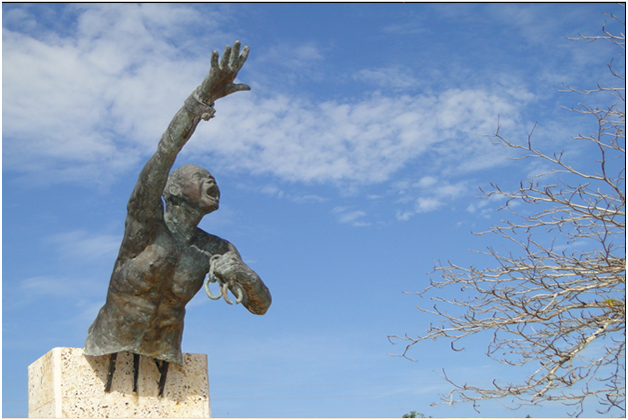 TOUR OF PALENQUE & CARTAGENA CITY TOUR
Meet in the Lobby at 9:00am
Enjoy a guided city tour of Cartagena and explore Colombia's most-visited city! See what all the buzz is about on a guided sightseeing tour of San Basilio de Palenque village, the first free slave town in the Americas.Palenque was founded sometime in the 16th century—the exact date remains unknown—by BenkosBiohó, a former African king from either the Democratic Republic of Congo or Angola, who was sold into slavery and escaped the slave port of Cartagena in 1599. He fled his captors into the swamps to the south of Cartagena and went on to form an army of escaped slaves who conquered the area around the Montes de Maria.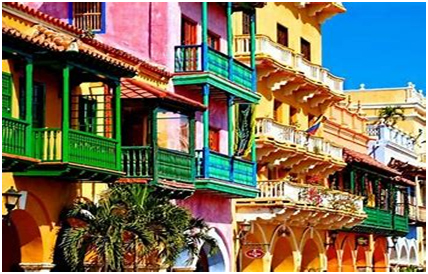 EVENING
Free Day/Free time to Explore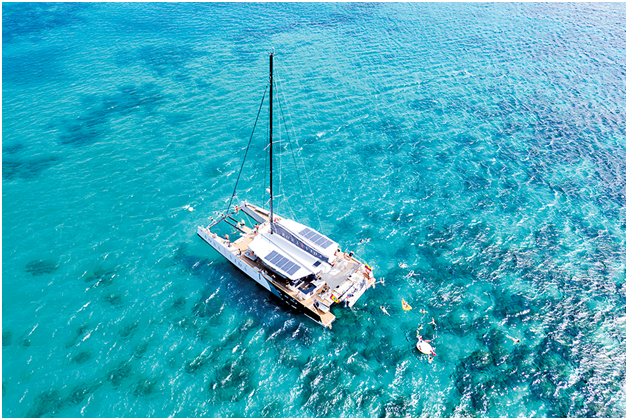 BONA VIDA BOAT PARTY
Board Boat: 9:00 AM to 10:00 AM
8:30am pick up in hotel lobby
Boat returns at 5:00pm. Return Back to the Hotel.
Put on your bathing suite, get your sun tan lotion and bring some sunglasses. It's time to turn up on the ocean VIP style. In summary we will be boarding a private Excursion to the Rosario Islands with 2 stops of 1.5 hours, includes welcome cocktail, snack, lunch of seafood rice (vegetable rice upon express request), Bar Service, snorkeling, and fees.
From Cartagena de Indias, we sail towards the National Natural Park of the Rosario Islands. We leave from the Muelle de la Bodeguita, the pier in front of the walled city. Onboard you will enjoy sailing and motor sailing for approximately one hour and a quarter to the Rosario Islands. Our catamaran is equipped with very comfortable seats with nice cushions, where you can sit and stretch comfortably, both in the shade and in the sun. We offer Bar service on board with all kinds of drinks during the whole excursion. While sailing, you will discover a new and enjoyable feeling as the catamaran glides silently over the water. We stop at an idyllic beach with turquoise waters and white sands in the Natural National Park of the Rosario Islands, where you can swim, enjoy our fun inflatables, and practice snorkeling if you wish, admiring the fascinating underwater life with its colorful tropical fish and various types of coral. Meanwhile, onboard, the crew prepares delicious seafood rice for you to enjoy in such an exclusive environment.
6:00 PM
Free Time/ On your Own
AIR TRANSPORTATION
For Travel Arrangements, please contact at. Make sure to book in Kelly's hotel room block.
PAYMENT TERMS:
Automatic Payments monthly payments are available upon request.
Payment deadlines:
Deposit is due: May 31, 2021 ( required to secure group air)
First Payment due: July 30, 2021
Second Payment due: September 30, 2021
Third Payment due: October 30, 2021
Final payment due: November 16, 2021
*Deposits are to be paid per person
** estimates are based on double occupancy. Price will vary if single occupancy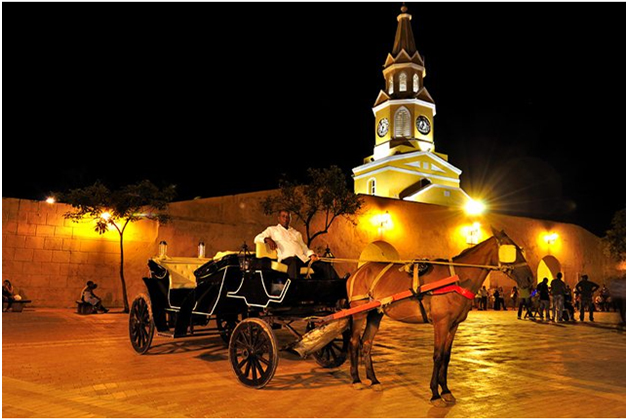 ADDITIONAL INFORMATION:
Deposit are non-refundable. To protect your trip, Insurance is highly recommended.Travel insurance cost depends on travel cost.  Contact Travel Agent to purchase insurance at an additional cost.
Reservations should be made in your FULL NAME as it appears on your passport.
Traveling abroad require a passport valid for six months beyond travel dates.
All prices are based on the rates of exchange in effect at the time of price quotation. In the event that the US dollar devalues, we. Your final invoice will reflect increases resulting from currency changes.
Covid-19 Protocol: We are requesting all guest be fully vaccinated prior to trip and get PCR test 48 hours prior to departure.